Every February, there is an annual race event that takes place at Daytona Beach, Florida: the Daytona 500, and this upcoming Daytona 500 2023 will be on 19th February. This race event is like the Super Bowl of Motorsports, in which lots of NASCAR's best racers will gather and we would be able to watch their performance in one single event.
Of course, NASCAR fans wouldn't let this event pass by, by all means, it would be a very nice experience to watch your favorite races performing live. Thus you need Daytona 500 2023 tickets and hotel packages to make this happen, especially for fans who live outside Florida.
Attending this event would be similar to have a short vacation on your own, you would need to carefully choose which hotel you want to spend your night at. You also have to make careful planning of your budget, choosing the wrong hotel would make you spend your funds unnecessarily.
So here are some packages you definitely could use for your trip, just consider the ones that suit your budget.
The good news is that 2023 DAYTONA 500 Pre-sale tickets are on sale NOW. You can book your seats now from Daytona International Speedway's Official website and start planning your trip for The Great American Race!
How to Get Daytona 500 Tickets?
The Daytona 500 is one of the most popular motorsports events in the world. and tickets can sell out quickly. If you're interested in attending, it's a good idea to purchase your tickets well in advance. So, if you want to book your seat, there are a few different ways to get tickets to the race.
Purchase directly from Daytona International Speedway:

You can purchase tickets directly from the Daytona International Speedway website, either online or by phone. You can choose your seats, and there are a variety of ticket packages available.

Check with ticket resellers:

There are several ticket resellers that may have Daytona 500 tickets available, such as StubHub, Vivid Seats, and Ticketmaster. However, be aware that prices may be higher than face value and there may be additional fees.
Consider a travel package: Many travel companies offer packages that include Daytona 500 tickets, as well as hotel accommodations and transportation. This can be a convenient option if you're traveling from out of town.

Enter contests and giveaways:

Some companies and organizations may hold contests or giveaways for Daytona 500 tickets. Keep an eye on social media and other channels for these opportunities.
Daytona 500 Race Tour and Travel Package
Daytona 500 Travel Packages can be a great way to attend the race, as they typically include tickets, accommodations, transportation, and other amenities. These packages are often offered by travel companies and tour operators, and can vary in terms of price and what's included.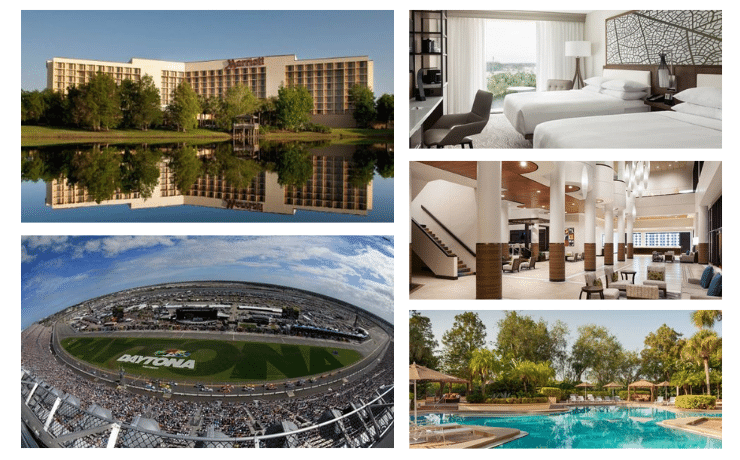 Here are some things to consider when looking for a Daytona 500 Race Tour and Travel Package:
Package details
Check what's included in the package, such as tickets to the race, hotel accommodations, transportation, meals, and any other amenities.
Price
Packages can vary in price depending on what's included, the level of accommodations, and other factors. Be sure to compare packages from different providers to find the best value.
Reputation of the tour operator
Look for reviews and ratings of the tour operator or travel company offering the package to ensure that they have a good reputation and track record.
Flexibility
Some packages may offer more flexibility in terms of ticket options, hotel accommodations, and transportation. If you have specific preferences, look for a package that can accommodate them.
Booking and payment terms
Be sure to read the terms and conditions of the package, including payment and cancellation policies.
Some popular providers of Daytona 500 RaceTour and Travel Packages include Sports Traveler, FanTrips Travel, and PrimeSport. It's a good idea to book your package well in advance, as availability can be limited and prices can increase closer to the race date.
On Location is the Official Travel Provider of Daytona International Speedway.
Whichever package you choose, please make sure that you would check your budget for the whole trip. Make sure you have calculated everything in advance so that you wouldn't lose more money than you should be. This Daytona 500 2023 Tickets and Hotel packages are here to provide you with easy access to the races.
Also Read: How to Watch Daytona 500 Race Online?